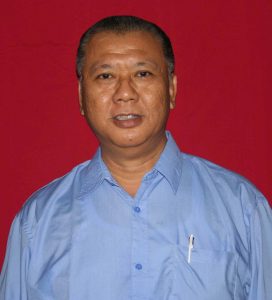 Zainal Mustafa Elqadri, Dr., MM.
PENDIDIKAN (Education)
S.E. (Bachelor in Management), Universitas Islam Indonesia.
M.M. (Master of Management), Universitas Gadjah Mada.
Dr. (Doctor in Management ), Universitas Airlangga.
Researches & Publications
Effect of Leadership Style, Motivation, and Giving Incentives on the Performance of Employees PT. Kurnia Wijaya Various Industries, International Education Studies, Vol.8, No.10, 183-192.
The Influence of Motivation and Discipline Work Against Employee Work Productivity Tona'an Market, Review of European Studies, Vol.7, No.12, 59-66, 2017.
The Influence of Motivation and Work Environment of Employees Work Achievment the Office of the District of Sampang Regency Pangarengan, Journal of Global Econonmics, management and Business Research 5(4): 233-240.
The Influence of Organizational Culture, Organizational Climate, and The promotion of the Position of Employee Job Satisfaction In Pt. Surabaya Graphics Media Temprina, Asian Social Science/Vol. 11, No. 22, 2015.