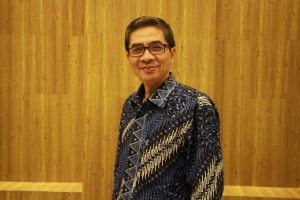 Dwipraptono Agus Harjito, Dr., Drs. M.Si.
PENDIDIKAN (Education)
Drs. (Bachelor in Management), Universitas Islam Indonesia.
M.Si. (Master of Science), Universitas Gadjah Mada.
Dr. (Doctor of Finance), Universiti Kebangsaan Malaysia.
Researches & Publications
Effect of Corporate Governance Structures on Enterprise Risk Management Practices in Malaysia, International Journal of Economics and Financial Issues, Vo.7, Issue 1.
Political Influence on Financial Reporting Quality of Public Listed Firms in Malaysia, International Journal of Economics and Management, 10(S2): 303-318 (2016).
Screening Process of Shariah-Compliant Companies:The Relevance of Financial Risk Management, International Journal of Economics & Management, IJEM Volume 9 No.1 June 2015.
The Relationship of Agency and Performance in Family Business:Small and Medium Enterprise in Yogyakarta, International Review of Management and Business Research, Vo.3, Issue 3.
Hubungan Kausalitas Anatara Nilai Tukar Dengan Harga Saham dan Inflasi di Indonesia, Jurnal Manajemen dan Bisnis Indonesia, Vol 3(1), 2015.
Buku: Financial Planning Memantapkan Perencanaan Keuangan Keluarga, Ekonesia FE UII Yogyakarta.