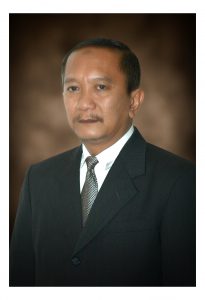 Asma'i Ishak, Drs., M.Bus., Ph.D.
PENDIDIKAN (Education)
Drs. (Bachelor in Management), Universitas Islam Indonesia.
M.Bus. (Master of Business), Curtin University, Australia.
Ph.D. (Doctor in Marketing Management ), Curtin University, Australia.
Researches & Publications
The Impact of Perceived Quality and Corporate Reputation Towards Positive Word-of-Mouth: Trust As Moderating Variable, Science International (Lahore), March-April 2017.
Determinant of Satisfaction, Trust, and Loyality of Indonesian E-Commerce Customer, International Journal of Economics and Management, 10(S1)-151-166, 2016.