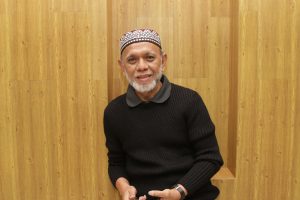 Achmad Sobirin, Drs., M.B.A., Ph.D.
PENDIDIKAN (Education)
S.E. (Bachelor in Accounting), Universitas Gadjah Mada.
M.B.A. (Master of Business Administration), Univ. of the Philippines.
Ph.D. (Doctor in HRM ), Univ. Santo Thomas, Philippines.
Researches & Publications
Entrepreneurial Orientation of Family Firm within Maturity Industry : A Multi-Case Study in Rice Milling Industry in Indonesia, Procedia – Social and Behavioral Sciences, Vol 219, 2016.
Tacit and Indiosyncratic Knowledge Transfer in The Family Firm, IJABER, Volume13, Nomor 9, Hal. 6913-6936.
The Implementation of Strategy, Organizational Culture and Perfomance: Finding' The Best Fit', Global Journal of Business and Social Science Review GJBSSR, Volume 4(1) Hal.220-227.